Why are cabs yellow?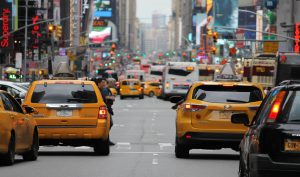 Not all cabs are yellow — London's iconic ones are decidedly black — but the distinctive color is a classic for taxicabs. In New York City, taxis are yellow because of regulations first enacted in the late 1960s, but the process that got the first yellow cab onto the streets had begun much earlier.
 One possibly apocryphal tale places the association between the color and cabs at a surprisingly early date. Jude Stewart, author of
ROY G. BIV,
a book about color's cultural meanings and history, explains that some people trace it back to the 15th century in Italy, though she notes that the story here is in the "fun, possibly-not-true territory" of history. 
Read more about the colour of taxis in Time.