Safe and reliable transfers
Confirmed price, no cash needed in taxi
How to book an airport transfer easily
Customer Support:
(toll-free 24/7)
+1 855 980 7669 or
+1 415 969 7669
Or when making a booking online click on the blue button for chat support.
Taxi Online International offers stress-free airport transfers. Our travel partners and technology solutions help customers select the best transfers to and from airports worldwide. Book a transfer by train, bus, shuttle, sedan, taxi, limo, water taxi, motorbike or helicopter.
When you search the website for fares, you will find 3 services: economy, standard, and business. But what does this mean?
Economy = Cheapest ride available on the searched route
Standard = Car type sedan or intermediate car type
Business= Favourite car of our business customers, usually higher class car type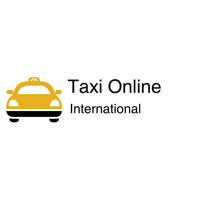 Taxi Online International
is a Dutch company and offers you cab services worldwide for business or leisure. Experience quick and comfortable airport transfers in more than 2000 airports worldwide.
We compare local cab fares, shared-ride vans and express train fares to make the best prices for airport transfers available.